Anthologies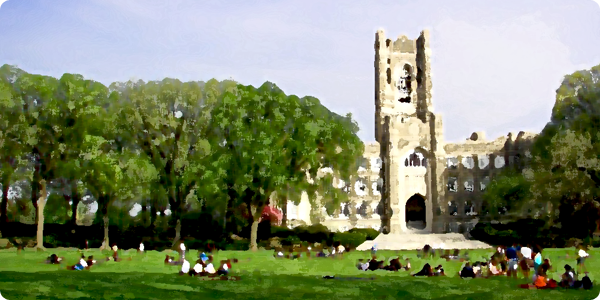 Anthology Series Title
Contemporary Teaching and Learning Poetry  (ISSN: 2058-2870)
Anthology Series Editor
Anthology Series Publisher
Anthology Series Overview
What is an anthology? Broadly defined, an anthology is collection of writings, such as poems or short stories or other creative works, centered around a similar theme or topic or time period, with contributions from different/various authors. The theme and requirements for the anthology is determined by the anthology editor(s). The works are chosen by the anthology editor(s) and the editors are responsible for compiling the entire volume. The editors typically publish some of their own works alongside the contributors' works. The works that appear in the anthology may include both previously published works and original unpublished works. Typically, the contributing authors retain the copyright to their individual works. An anthology therefore serves as a flexible format to showcase both established writers and new writers. For previously published works, the name of the previous publication is typically credited alongside the work.
The purpose of the HETL Anthology Series is to use the medium and craft of poetry and creative prose to explore teaching and learning as a human experience in all its dimensions. This series will provide educators with an artistic and literary medium for expressing their individual and shared experiences as educators. It will provide many windows and doors into the varied perspectives, thoughts, and feelings of educators from around the world. It seeks to showcase the creative use of language and writing and how language and writing can be used as vehicles for inquiry, creative self-expression, professional development, personal empowerment, and human agency.
Viewing teaching and learning from the lens of poetry and creative prose provides a novel way to engage teachers and students more deeply in the teaching-learning process. A such, the focus of this series will be to use creative writing as an artistic means to express and describe those aspects of teaching and learning that are most meaningful and life transforming. This series will include several volumes that will showcase all types of poetry (e.g., free verse, blank verse, rhyme) and short creative prose (e.g., lyric essays, prose poems, short short creative nonfiction). The volumes in this series can also serve as textbooks for college courses in poetry, creative writing, and the like in arts and humanities disciplines as well as supplemental readings for courses in instructional leadership, teacher preparation, and the like, in the social science and education disciplines as well as any interdisciplinary, transdisciplinary, and general education courses.
What is poetry and why is it, and this anthology series, important? Poetry is a literary art form that uses the aesthetic qualities of language to express the full depth and breadth of human experience in personally meaningful ways. Poetry is a type of subjective interpretive process used to be better understand and convey the full depth and breadth of the human experience. Poetry is a multidimensional form of language and artistic expression concerned with the full range of human experiences. Poetry uses the pen (or keyboard) as its brush, ink (or pixels) as its paint, and paper (or screen) as its canvas. The writer thus makes creative use of language (the play of words and their many multi-layered meanings) to paint a unique and rich depiction of life and to express the manifold aspects of human experience in unique and meaningful ways.
For example, poetry (and creative prose) uses such literary devices as metaphor, simile, allusion, analogy, personification, sound, form, repetition, rhythm, irony, symbolism, paradox, and imagery to express the deeper meanings of human experiences. Poetry draws on these devices, and many more, to help convey the full depth and breadth of human experiences. Poetry not only deepens our understanding of what it means to be human but it also aims to more deeply engage our intellect, emotions, and imagination, all at the same time. Poetry can help educators and students and others move towards a deeper awareness of and appreciation for experiential knowledge, which in turn, can foster more effective and meaningful teaching and learning experiences.
This series also welcomes literary forms and subgenres of creative prose that are closely aligned with poetry (e,g, lyric essays – poetic essays, prose poems, short short creative nonfiction). These forms allow the writer to intersect and merge elements and techniques of the more commonplace genres of standard poetry and creative prose. This series also welcomes experimental forms of creative writing that seek to express and interpret the manifold meanings of the human experience by creatively mixing, synthesizing, re-purposing, integrating, and dancing with the various elements and techniques of different genres in innovative and meaningful ways.
Dr. Patrick Blessinger
~~~~~~~~~~~~~~
VOLUME ONE
CLICK HERE TO SUBMIT YOUR POEM
Volume One Submission Deadline
June 20, 2014
Volume One Release Date
June 2015
Volume One Title
Teaching as a Human Experience: An Anthology of Contemporary Poems
Volume One Editors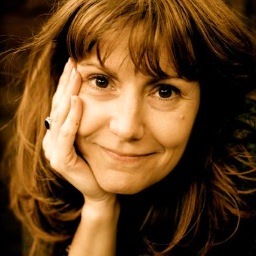 Assistant Professor in Georgia Tech's School of Literature, Media, and Communication and Director of the Writing and Communication Program's Institute-wide Communication Center.
Dr. Patrick Blessinger
Founder, Executive Director, and Chief Research Scientist, International Higher Education Teaching and Learning Association (HETL), Adjunct Associate Professor, School of Education, St. John's University (New York City), Editor-in-Chief of the Journal of Applied Research in Higher Education, and Co-director and Senior Scholar at the Institute for Meaning-Centered Education.
Volume One Overview
The poems in this collection will deal with the real life-worlds of professors, instructors, lecturers, teachers, and others working in education and it will cover contemporary teaching experiences in education, including the many roles that teachers play such as instructing, lecturing, mentoring, facilitating, coaching, guiding, and leading. The role and process of teaching embodies and involves many varied psycho-social interactions (e.g., teacher-self, teacher-student, teacher-teacher, teacher-administrator, teacher-parent, teacher-community). As such, teaching provides a context for meaningful personal and professional relationships across the full range of human experiences. This volume will cover the manifold life experiences and perspectives of being and working as a teacher in education and the epiphanies (i.e., experiences of deep realization) experienced in that role.
This volume seeks to give creative voice to the full range of experiences by teachers, students, and others. It seeks to empower readers with personal agency as they evolve as self-creating, self-determining authors of their own lives, personally and professionally. In short, it seeks to expand our consciousness of what it means to be a teacher in contemporary life and within diverse learning environments and cultures. The poems will be based on teachers' meaningful experiences in and out of the classroom and will provide artistic inspiration and creative insight to others who currently work as teachers or who are preparing to be professors, instructors, teachers, etc.
Submission Requirements
You may submit up to two poems or creative works per person.  Any poetic form is accepted, but each poem should be limited to 300 words, unless the poem of longer length is exceptional in quality and highly unique in insight or style and appropriate to the poetic form used. Thus, poems and creative works expressed in a pure economy of words and works that are able to distill the human experience down to its bare essence are highly valued as are creative use of voice, passion, imagery and the interplay of intellect and emotions.
The poem "Lecture" by Tami Haaland and the poem "Student" by Ted Kooser are a few examples of the type of work this volume seeks.
Submissions
We invite submissions of high quality poems and creative works for Volume One entitled, Teaching as a Human Experience: An Anthology of Contemporary Poems. We are interested in poems by teachers (e.g., professors, instructors, lecturers, faculty) as well as other practitioners in the field of teaching and learning.
Submission Deadline: June 20, 2014