Anthology Editorial Advisory Board
Exemplary Leaders in Higher Education
This anthology series will use the medium and craft of poetry and creative prose to talk about teaching and learning as a human experience. This series will provide educators with an artistic and literary medium for expressing their individual and shared experiences as educators. It will provide a window into the varied perspectives, thoughts, and feelings of educators from around the world. It seeks to showcase the creative use of language and writing and how language and writing can be used as vehicles for creative self-expression, professional development, and personal empowerment. The editorial advisory board provides advice on the direction and development of the series and similar literary initiatives.
Vision, Mission, and Shared Values
Vision: To encourage and model the highest qualities of scholarly and artistic expression in the practice of poetry and related arts as part of the human experience.
Mission: To guide and develop the highest qualities of scholarly and artistic expression in the practice of poetry and related arts with international publications, forums, and events.
Shared Values: To fully fulfill the board's vision and mission, the AEAB supports academic and pedagogical pluralism as well as practices that promote sustainable learning and peace.
Board Members
Chair and Vice Chair for July 1, 2015 to June 30, 2017
Chair: Ms. Gunhild Jensen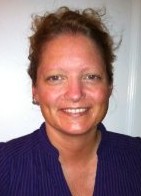 Vice Chair: Professor Lesley Saunders

The Chair of the HETL Anthology Editorial Advisory Board shall serve a term of two years. Each operating year is from July 1 through June 30, to coincide with HETL's operating year. The Vice Chair shall also serve a term of two years and shall, pending approval of the HETL Executive Director, automatically become Chair when the Chair position becomes vacant. The Chair and Vice Chair shall work in cooperation with the Office of Executive Director to provide leadership and direction for the Board. Responsibilities shall include communication with Board members on matters relevant to the purpose of the Board and may include leading and facilitating discussions with the Board on the development of new proposals for future anthology topics and proposed new initiatives within the scope of the Board.