Executive Advisory Board
Exemplary Leaders in Higher Education
The HETL Executive Advisory Board (EAB) provides advice to the Office of Executive Director (OED) on managerial matters. The EAB consists of high level educational leaders from a cross section of institutions and countries. Whereas the HETL Board of Directors is HETL's governing board, the EAB is a managerial board that plays an advisory role to the Executive Director on matters of policy and strategy formation and implementation as well as critical operational concerns. The EAB provides advice and insight to the Executive Director, serving as a sounding board and sharing their knowledge and experience as executive leaders, academic scholars, and innovative educators. Thus, the board plays an important role in helping HETL achieve its vision and mission.
Vision, Mission, and Shared Values
Vision: Recognizing the centrality of student-focused teaching and learning, the EAB and HETL will play a major role in developing global educational leadership capacity and will be recognized as a leader in advancing this area.
Mission: To advance student-focused teaching and learning, the EAB will serve as an advocate for and provide advice to the OED on managerial matters concerning the strategic and operational functioning of the HETL Association.
Shared Values: To help fulfill the board's vision and mission, the EAB adheres to and promotes the shared leadership values of global outreach, student advocacy, and capacity building.
Board Members
Chair and Vice Chair for July 1, 2017 to June 30, 2019
Chair: Professor Heather Cavanagh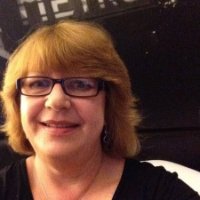 Vice Chair: Dr. Nancy Hensel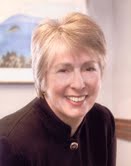 The Chair of the HETL Executive Advisory Board shall serve a term of two years. Each operating year is from July 1 through June 30, to coincide with HETL's operating year. The Vice-Chair shall also serve a term of two years and shall, pending approval of the HETL Executive Director, automatically become Chair when the Chair position becomes vacant. The Chair and Vice-Chair shall work in cooperation with the Office of Executive Director to provide leadership and direction for the Board. Responsibilities shall include communication with Board members on matters relevant to the purpose of the Board and may include leading and facilitating discussions with the Board on the development of new proposals for future research topics and proposed new initiatives within the scope of the Board.