Integrating Technology throughout the Writing Process
July 21, 2013
in
Volume 3
HETL note: We are pleased to present our next technology review article which looks at tools o supporting the writing process – including new technology such as applications for mobile devices and file sharing functionality. With a focus on helping writers use the technology to improve the quality of their work and collaborate with others the authors of this comprehensive review offer the reader a rich choice of affordable tools that can be employed across a range of literary forms – from scholarly articles to blogs and eBooks.
Author Bios: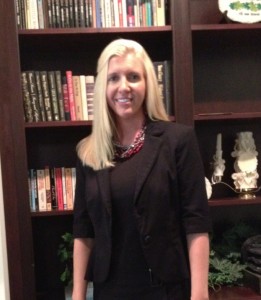 Kim J. Hyatt is an Associate Teaching Professor at Carnegie Mellon University. She teaches writing courses for the School of Information Systems & Management and presentation courses for the School of Public Policy & Management. In addition to her role as a faculty member, Dr. Hyatt is also the Director of cLab, an online communications lab at Heinz, and an Instructional Technology (IT) consultant. Contact email address: [email protected]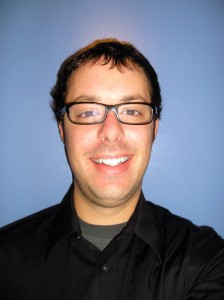 Jonathan Gunnell is an Adjunct Professor of Music Technology and Computer Lab Manager in the Mary Pappert School of Music at Duquesne University. He received his graduate and undergraduate degrees in Digital Music Pedagogy and Sound Recording. Currently, Gunnell is pursuing his doctorate in Instructional Technology and Leadership at Duquesne University. Contact email address: [email protected]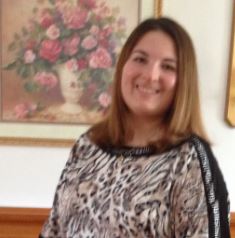 Colleen Roberts is an Adjunct Professor in the School of Education, Instructional Technology Department, at Duquesne University. She has several degrees and certifications in the field of early childhood and elementary education (B.A.) and instructional technology (M.A.). Currently, she is a Curriculum Developer for VLN Partners, a member of the International Board of Certified Trainers, and a member of the National Association for the Education of Young Children. Contact email address: [email protected]

Holly Smith is an Adjunct Professor of Instructional Technology in the Department of Instruction and Leadership in Education at Duquesne University. The courses she teaches focus on web-based and mobile technology for the classroom. Prior to her adjunct position, she received her Bachelor's degree in Secondary Education in Social Studies and a Master's of Science in Education degree in Instructional Technology from Duquesne University. Contact email address: [email protected]
Krassie Petrova and Patrick Blessinger
~~~~~~~~~~~~~~~~~~~~~~~~~~~
Integrating Technology throughout the Writing Process
Kim J. Hyatt
Carnegie Mellon University, USA
Jonathan Gunnell, Colleen Roberts, and Holly Smith
Duquesne University, USA
Abstract
The term "writer's block" characterizes the inability to produce ideas and/or put thoughts into words. This article addresses how technology can be integrated throughout the writing process to alleviate writer's block and improve overall writing skills. A variety of software programs including mobile applications ("apps") are presented and their potential is discussed.
Keywords: technology, writing process, brainstorming, drafting, revising, editing, publishing
Introduction
Beginning a writing assignment is often a point of anxiety for many writers. Even if a topic is provided, the task of starting the paper seems daunting. The term "writer's block" characterizes the inability to produce ideas and/or put thoughts into words. Since various situations can cause a writer to experience anxiety (Conrey & Brizee, 2011), this article addresses how technology can be integrated throughout the writing process (brainstorming, drafting, revising, editing, and publishing) to alleviate writer's block and improve overall writing skills. A variety of software programs including mobile applications ("apps") are presented that that writers may want to investigate further and use as new technology tools as well as search for other suitable systems designed to support the writing process.
Technology for Brainstorming
Brainstorming is a problem-solving technique to generate ideas (Merriam-Webster, 2012). There are many ways to brainstorm ideas for writing. Using any search engine such as for example Google, Bing, Dogpile, or WebCrawler type the keywords "brainstorming techniques" into the search bar. The response is a list of websites that reference a variety of sources on well-known model and strategies for brainstorming. "Concept mapping" is one of the more popular techniques.
Concept maps are graphical tools for organizing ideas (Cañas & Novak, 2009). A concept map is utilized to help a writer organize his/her thoughts and ideas and can be very useful for constructing a well-organized paper. The map allows the writer to visually see the main topic in the center of the map and the subtopics and/or supporting details branching from the center. Anyone can hand-draw a concept map; however, technology has made this task very easy. Many apps, even free ones, are available in the Apple store or on the Android market to help a writer develop a very detailed and organized concept map that can be saved, exported and shared with others.
Inspiration (US$9.99), distributed by Inspiration Software Inc. (http://www.inspiration.com/) (2012), is a program that can be utilized to generate concept maps. By using the software, writers are able to sharpen their critical thinking skills and understand the material on a deeper level. Initially, this popular software program was only available for use on desktop computers. Recently, however, Inspiration Software launched a version for iPad (Inspiration Software Inc, 2012). This app is very easy to use and saves the work automatically. Maps that are created on the iPad can be effortlessly transferred to the desktop version and vise versa. Users can personalize their maps by adding images from their camera or from Internet bases sources, change the background or text color, and add shapes or arrows. Hyperlinks can also be added to any topic, subtopic or branch. When writers use this program to organize their thoughts, they gather all of the information in one place and add images to help them remember specific information and build a stronger paper (Inspiration Software Inc, n.d.).
Another tool that can help a writer brainstorm is Mind Meister (free), distributed by MeisterLabs (http://meisterlabs.com/). This free app can be found in the Apple store or on the Android market. With the program, the user can create various types of concept maps both on and off-line and organize saved maps in folders (MeisterLabs, 2012). All maps sync automatically to iCloud storage and are easily accessible on any device. When a user first opens the program, a template map is available. This is exceptionally helpful for users who are not familiar with creating concept maps or who want to create a map quickly. All of the boxes on the map can be edited or deleted, while backgrounds, text styles, and colors can also be changed in the pre-made map. If the existing template is not useful, personalized ones can be created. Mind Meister provides a blank page to design a map that fits individual needs and interests. It is also very easy to share maps. If working with others to brainstorm ideas, users can utilize the live collaboration feature called "Thinking Sessions." During one of the live sessions, all users can simultaneously develop a map. When someone edits the map, color-coded effects appear on the screen so that others can see the changes. All changes save automatically and can be reversed later without losing any data.
Even though Mind Meister offers a great way for individuals and groups to brainstorm ideas and organize their thoughts, this particular program may offer too many options for novice users. SimpleMind+, distributed by SimpleApps (http://www.simpleapps.eu/) is a simplified version used for concept mapping (Simple apps, 2012). The free version of this app allows the user to create a very basic concept map. The user can change the text style and color along with the background design. The subtopics branching from the main topic can also be changed. When using this feature, the user can make each subtopic a different color. That will allow the user to clearly see which branches belong to each subtopic and will help to keep the map and ideas more organized. When completed, the visual can help the writer generate a well-organized essay. All users can create large concept maps, but only the full, paid version (US$6.99) will allow users to e-mail the maps or share via DropBox (https://www.dropbox.com/) – a globally accessible cloud based file-sharing system). The full version also has the option to sync with all devices, providing flexibility for the user to work. Inspiration, Mind Meister and Simple Mind+ are just three technology tools that will assist writers during the brainstorming stage of the writing process. For additional information about concept maps, the writer can also search using the keywords "mind mapping."
Technology for Drafting
Drafting is another key component to the writing process that enables the writer to expand their ideas, organize the structure of the work, and collaborate with peers. With the recent "influx" of technology in education, the Apple store and the Android market are abundant with applications that will greatly improve the crucial drafting stage throughout the writing process. Several useful drafting applications available are Writer's Muse, Inspiro, Story Up, Writer's Block Buster, Storyist, Draft Pad, and NanoWriter. These tools appeal to multiple intelligences as they aid creativity and collaboration, help develop evolving concepts, assist in formatting, and serve as an avenue to overcome writer's block.
The drafting component to the writing process traditionally occurs after the brainstorming phase. Creating a draft is the bridge between the genesis of an idea and the beginnings of revision. Although much more is involved, drafting is typically viewed as structuring ideas into a paper but not necessarily in the correct form.
Various apps exist to engage the writer in the process of discovery while creating a draft. For instance, Writer's Muse (US$1.99), distributed by Positive Alliance, enables the writer to create an idea for a story with a few swipes of the finger (Positive Alliance LLC, 2010). Compatible with iPad, iPod touch, and iPhone, Writer's Muse uses a predesigned story wheel to select characters, plots, and outcomes. The writer simply fills in the rest. Another advantage to this application is the ability to customize the wheel to adapt to the topic. This lends to even greater creativity and discovery during the drafting process.
In addition to Writer's Muse, two other applications available through Apple that ignite the imagination are Inspiro (UU$2.99), distributed by BPMboutique (http://bpmboutique.com/) and Story Up (UU$2.99), distributed by XecuDev (http://www.xecudev.com/). Defined as "imagination stimulation" Inspiro adds a dynamic element to the drafting process (BPMboutique, 2011). Somewhat similarly to Writer's Muse application Inspiro uses dynamic word randomization with customizable vocabulary to create new concepts that inspire creative activity. It contains three useful "chapters" called the muse, the scenario, and the daydream machine. Each chapter uses randomization of an amalgam of words to spark the imagination.
Story Up is another useful application. It utilizes the Apple's Game Center to creatively collaborate with peers. It begins by writing a piece of a story that is then passed on to the next writer. The program randomly chooses three key words that must be used in the next portion of the draft. Not only does this increase creativity, it allows for peer collaboration and instant feedback (XecuDev, 2012).
Also similar to Writer's Muse is the Writer's Block Buster app, distributed by Socially Conscious Software (http://sociallycs.com/). This app is a springboard for creativity and organization: it supplies muse categories of characters, scenarios, places and things, which store ideas for future use or reference. An aspect unique to this app is the accessibility to enhance writing mechanics. There are reference categories such as punctuation, writing definitions, and prepositions. Not only can technology help mechanics when creating a draft, it can also aid in the recording and formatting of a document (Socially Conscious Software LLC, 2010).
When formatting and creating a draft, Storyist (US$9.99), distributed by Storyist Software (http://storyist.com/index.html), compatible only with iPad, provides an easy-to-use format to record drafts of manuscripts, screenplays, and other projects. Text, comments, and images can be imported, but the key to this app is the ability to write while viewing note cards. During the brainstorming/pre-writing process, note cards can be developed. Then, the writer has the ability to access the note cards and write a manuscript. This will ensure all ideas and notes can be integrated into the draft. Then, documents can easily be exported to iTunes Apple store and Dropbox, and can be saved in either rich text or plain text format (Storyist Software, 2012).
DraftPad (free), distributed by Manabu Ueno, and Nanowriter (US$1.99), distributed by Scylla Games are comparable with Storyist. DraftPad is a simple notepad technology that can be used to record ideas. Limited editing is available; the work can easily be shared on Twitter, Google, and via email (Ueno, 2012). Nanowriter also places restrictions on editing and formatting: editing is not allowed because the app is designed to preserve the essence of drafting – getting the first draft recorded without correctness or form as at times, this is exactly what is needed to overcome a writer's block. In order to use this app, a DropBox account is needed to enable collaboration and feedback (Games, 2012),
All of the drafting applications reviewed above can aid in inspiration, creativity, and organization throughout the drafting process. Using these engaging and innovative technology apps provides clarity and structure to the writing project and allows bridging the gap between from drafting ideas creating a written product that is now ready to be revised.
Technology for Revising
Revision is an important aspect of the writing process. It requires the writer to review his/her paper in order to clarify the ideas and reorganize the content. During the revision process, a conferencing partner can play an essential role by providing verbal feedback and/or written comments. A conferencing partner can be a peer, an instructor, and/or anyone deemed appropriate (and willing) to offer feedback about the content and structure of the paper and serve as an unbiased source of ideas:. Although having a conferencing partner is beneficial and much preferred, it is not always feasible. However technology exists that can act as a "personal tutor" when a conferencing partner is not available.
Write Experience, distributed by Cengage Learning (http://www.cengage.com), is an online tool that can be used as a personal revision tutor, or in the classroom. This writing tool utilizes artificial intelligence to provide the writer with detailed feedback and revision goals. Write Experience has options to translate comments into multiple languages; therefore, it is an avenue to provide additional support for English language learners (Cengage Learning, 2012). Write Experience was one of the first products specifically designed for the higher education market. It is powered by IntelliMetric – a system developed by McCann Associates (http://www.mccanntesting.com/products-services/intellimetric/) that assists with automated essay scoring.
Write Experience focuses on five important writing elements: focus and meaning, content and development, organization, language use and style, and mechanics and conventions. A tab labeled "My Tutor" provides immediate feedback for the first four writing elements while a tab labeled "My Editor," provides feedback in the area of mechanics and conventions. The system does not make changes for the writer; instead, it offers a description of the problem and provides suggestions for revision, using its database of work samples of work. At this point, it is up to the writer to decide how to revise his/her paper. During this structured revision process, all stages of Bloom's revised taxonomy for learning (Overbaugh & Schultz, 2011) are addressed: remember, understand, analyze, apply, evaluate, and create.
Remember: Write Experience diagnoses the initial problem(s). If the writer does not remember the terminology associated with the problem, Write Experience offers a definition.
Understand: Once the writer identifies the issue(s), the feedback helps the writer understand why the problem needs to be corrected.
Analyze: The writer analyzes the feedback by reviewing samples and comparing work.
Apply: The writer applies the suggestions to revise his/her work.
Evaluate: The writer evaluates his/her work to determine if he/she should continue to revise. After clicking the submit button, the writer instantaneously receives additional revision goals for possible future revisions, scores for each of the five elements, and an overall holistic score.
Create: A final copy of the work is created.
For classroom use, instructors have the option to set the number of revisions allowed by students for each assignment. Instructors also have the option to use what "trained" or "untrained" prompts. About 1000 papers are tested in a variety of university classrooms before a writing assignment becomes a trained prompt. Training helps the system learn how to provide accurate feedback and scores for writers. Although a series of prompts are already trained, new assignments are continuously developed and tested in order to build a repertoire of assignments for instructors. New courses with "prompt packs" are being developed, too. As noted on the Cengage Learning website, Write Experience is currently available, or coming soon, in a number of areas: English, Business Communication, Business Law, Business & Professional Communication (for Speech Communication), Economics, Financial Accounting, Introduction to Business, Introduction to Psychology, Managerial Accounting, Organization Behavior, Principles of Management, Principles of Marketing, Small Business Management, and Strategic Management."
In addition to using trained prompts, writers can receive feedback for their own work using the tab labeled "My Topics." Write Experience provides the writer with revision goals for untrained prompts; however, these goals are not as specific as using a trained prompt that has been tested with the system. Writers like this feature because the system can be utilized for any writing assignment in conjunction with coursework and/or for personal use. Regardless of the prompt type (trained or untrained), Write Experience is an online tool that provides the writer with feedback and revision goals when a face-to-face conferencing partner is not available.
Technology for Editing
The editing stage of the writing process is essential in creating an error-free final product as the writer takes a close-up view of the work to find any spelling or grammatical errors, inconsistencies, and any number of other potential problems. According to Harkins (2009) in order to improve their writing by self-editing," …writers need to develop a system for analyzing their work with a critical eye in order to be polished, professional, and effective. When self-editing, the writer has the ability to simply delete and change content as they develop a better understanding of their personal strengths and weaknesses, and overall writing capability; however, peer editing is encouraged to help the writer create the final product.
Over the years, technology has played an important role in making this aspect of writing more efficient through word processing software. A great number of applications for tablets and smart phones offer tools for annotating that can assist the peer editor when creating notes and suggestions for a writer. One of the most powerful of these applications is iAnnotate (US$9.99), distributed by Branchfire (http://www.branchfire.com/). A highly customizable application, iAnnotate includes features such as freehand markup with a variety of colors and pen sizes, text comments, voice comments, layout customization, printing options, presentation tools, and syncing to cloud services (Branchfire, 2012).
iAnnotate offers a variety of editing tools which can be shown or hidden depending on the user's preferences. The markup tools that include freehand drawing, sticky notes, highlighting, underlining, strike-through, voice comments, and photo annotation are amongst the most commonly used ones as they enable the editor to mark-up a document in essentially the same way as commenting on the writer's paper during a face-to-face session. In addition editors have the ability to add sound comments to a document, which can improve the quality of feedback provided by instructors or peers. It also provides a quick and easy way to give feedback to large numbers of students in a limited amount of time by referencing a sample paper. Sound comments appear as a clickable voice icon and can be played back through several PDF readers including Adobe Acrobat and Adobe Reader.
Although one-on-one and small-group editing sessions are truly valuable, sound commenting features like those provided by iAnnotate can be extremely helpful because face-to-face meetings are not always an option for writers, editors and/or instructors. Even though students who are provided feedback from their instructors in online courses show improved performance and satisfaction (Espansa & Meneses, 2010), giving feedback online may become a challenge. In his recent article Ward (2012) describes his frustration with delivering personalized feedback to online students and notes that he overcame this issue by using iAnnotate's sound commenting feature (on an iPad) to provide verbal feedback.
iAnnotate makes importing, exporting, and sharing documents simple. Although the application works with PDF files only it has the ability to convert MS Word documents and MS PowerPoint presentations to a PDF format before annotating. Currently the converting capabilities are currently in an experimental phase (Branchfire, 2012), although the initial tests of this feature have proven to be successful. iAnnotate can sync directly with cloud file sharing services including the already mentioned DropBox, and Box (https://www.box.com/); alternatively the user can a open a file directly into the application from a web browser or the Apple Mail app. After editing a PDF file, it can be synced back to a cloud service, printed, or emailed with the click of a button. This makes sharing between the writer and editor fast and simple.
Technology for Publishing
In the area of digital publishing, there are a variety of applications that will help writers share their work. Whether a novel, a short story, an essay, a blog, poetry, or a poster, technology exists to encourage writers to share their ideas digitally, and even obtain feedback. Simon (2013) recommends the following publishing apps: Blogsy, PressJack, iBooks Author, Phoster, App Studio for Quark Publishing, and Flipboard. Out of these the following two are both cost effective and user friendly:
Blogsy (US$4.99) is an iPad app designed for regular bloggers and allows uploading photos and video clips and inserting links. It is simple to use and supports many popular blogging platforms such as WordPress, Blogger, Drupal, and blogging via email. It is available in the iTunes Apple Store (http://blogsyapp.com/)
iBooks Author ( a free Apple Inc. app available in the Mac Apple Store) allows to create an Apple eBook such as a newsletter through an easy drag-and-drop process. Any Word file can be converted; the app can be used to design Multi-Touch eBooks that may contain a variety of illustrations (e.g., videos, image galleries, interactive diagrams). iBooks Author has a number of features that support the publishing process such as recommending an eBook layout, sections and headers, or resizing images.
If a writer is also interested in adding animation and sound effects to a publication, products in the Flip series should be considered. Flip Builder (US$128.00), Flip Writer (US$99.00), and Flip Word (US$99.00) are software programs that help the writer create professional page-flipping eBooks and magazines. With these new technologies, writers can publish their own work in a variety of formats and for diverse populations. Sharing ideas, from the brainstorming phase through to the editing phase, authors can publish at any stage of the writing process until a final version is produced.
Conclusion
Although the traditional paper and pencil are valuable tools for writers during the writing process, today's technology provides writers with options to facilitate and support brainstorming, drafting, revising, editing, and publishing. These new technologies can be used from virtually anywhere and many of the technologies allow sharing and/or obtaining feedback from everyone. Since technology is constantly evolving, writers are encouraged to search for new products in order to maximize learning. When searching for technology tools, read reviews, compare/contrast product descriptions, and watch demonstration videos before purchasing and/or downloading. Technology, when used effectively, can alleviate writer's block and assist the writer throughout the writing process.
References
BPMboutique. (2011). Inspiro [Software]. Available from http://itunes.apple.com/us/app/inspiro/id380574100?mt=8
Branchfire. (2012). Support center. Retrieved from http://www.branchfire.com/support/
Cañas, A., & Novak, J. (2009, September 28).What is a concept map? Retrieved from http://cmap.ihmc.us/docs/conceptmap.html
Cengage Learning. (2012). Write Experience [Software]. Available from http://www.cengagesites.com/academic/?site=4994&SecID=3769
Conrey, S. M., & Brizee, A. (2011, July 6). Purdue online writing lab. Retrieved from http://owl.english.purdue.edu/owl/resource/567/1/
Espansa, A., & Meneses, J. (2010). Analyzing feedback processes in an online teaching and learning environment: An exploratory study. Higher Education, 59(3). doi: 10.1007/s10734-009-9247-4
Games, S. (2012). Nanowriter [Software]. Available from http://itunes.apple.com/us/app/nanowriter/id505856112?mt=8
Harkins, S. (2009, June 24). 10 ways to improve your writing by self-editing. Retrieved from http://www.techrepublic.com/blog/10things/10-ways-to-improve-your-writing-by-self-editing/834
Inspiration Software Inc. (2012). Inspiration software introduces visual mapping for ipad. Retrieved from http://www.inspiration.com/sites/default/files/filemanager/file/
Inspiration Software Inc. (n.d.). Teaching and learning with concept maps. Retrieved from http://www.inspiration.com/visual-learning/concept-mapping
MeisterLabs. (2012). Product features. Retrieved from http://www.mindmeister.com/features
Merriam-Webster. (2012). Retrieved from http://www.merriam-webster.com/dictionary/brainstorming
Overbaugh, R. C., & Schultz, L. (2011). Bloom's taxonomy. Retrieved from http://ww2.odu.edu/educ/roverbau/Bloom/blooms_taxonomy.html
Positive Alliance LLC. (2010). Writer's muse [Software]. Available from http://itunes.apple.com/us/app/writers-muse/id405049708?mt=8
Simon, G. (2013). 6 iPad Apps that make publishing a snap. Retrieved from http://sspr.com/public-relations-blogging/6-ipad-apps-publishing-snap/
SimpleApps. (2012).Simplemind for ios – mind mapping on iphone and ipad. Retrieved from http://www.simpleapps.eu/simplemind/
Socially Conscious Software LLC. (2010). Writer's block buster [Software]. Available from http://itunes.apple.com/us/app/writers-block-buster/id329389227?mt=8
Storyist Software. (2012). Storyist [Software]. Available from http://itunes.apple.com/us/app/storyist/id438008294?mt=8
Ueno, M. (2010). Draft pad [Software]. Available from http://itunes.apple.com/us/app/draftpad/id358067114?mt=8
Ward, D. (2012). Grading with voice on an iPad. The Chronicle of Higher Education. Retrieved from http://chronicle.com/blogs/profhacker/grading-with-voice-on-an-ipad/40907
XecuDev LLC. (2012). Story up [Software]. Available from http://itunes.apple.com/us/app/story-up/id532467622?mt=8
This technology review article was accepted for publication after a double-blind peer review involving three independent members of the Reviewer Board of International HETL Review (IHR) and two subsequent revision cycle(s). Accepting editor: Dr. Angelito Calma (University of Melbourne, Australia), member of the IHR Editorial Board.
Suggested Citation:
Hyatt, K. J., Gunnell, J., Roberts, C., & Smith, H. (2013). Integrating technology throughout the writing process. International HETL Review, Volume 3, Article 7, URL: https://www.hetl.org/technology-review-articles/integrating-technology-throughout-the-writing-process
Copyright © [2013] Kim J. Hyatt, Jonathan Gunnell, Colleen Roberts, Holly Smith.
The author(s) assert their right to be named as the sole author(s) of this article and the right to be granted copyright privileges related to the article without infringing on any third-party rights including copyright. The author(s) retain their intellectual property rights related to the article. The author(s) assign to HETL Portal and to educational non-profit institutions a non-exclusive license to use this article for personal use and in courses of instruction provided that the article is used in full and this copyright statement is reproduced. The author(s) also grant a non-exclusive license to HETL Portal to publish this article in full on the World Wide Web (prime sites and mirrors) and in electronic and/or printed form within the HETL Review. Any other usage is prohibited without the express permission of the author(s).
Disclaimer
Opinions expressed in this article are those of the author(s), and as such do not necessarily represent the position(s) of other professionals or any institution.